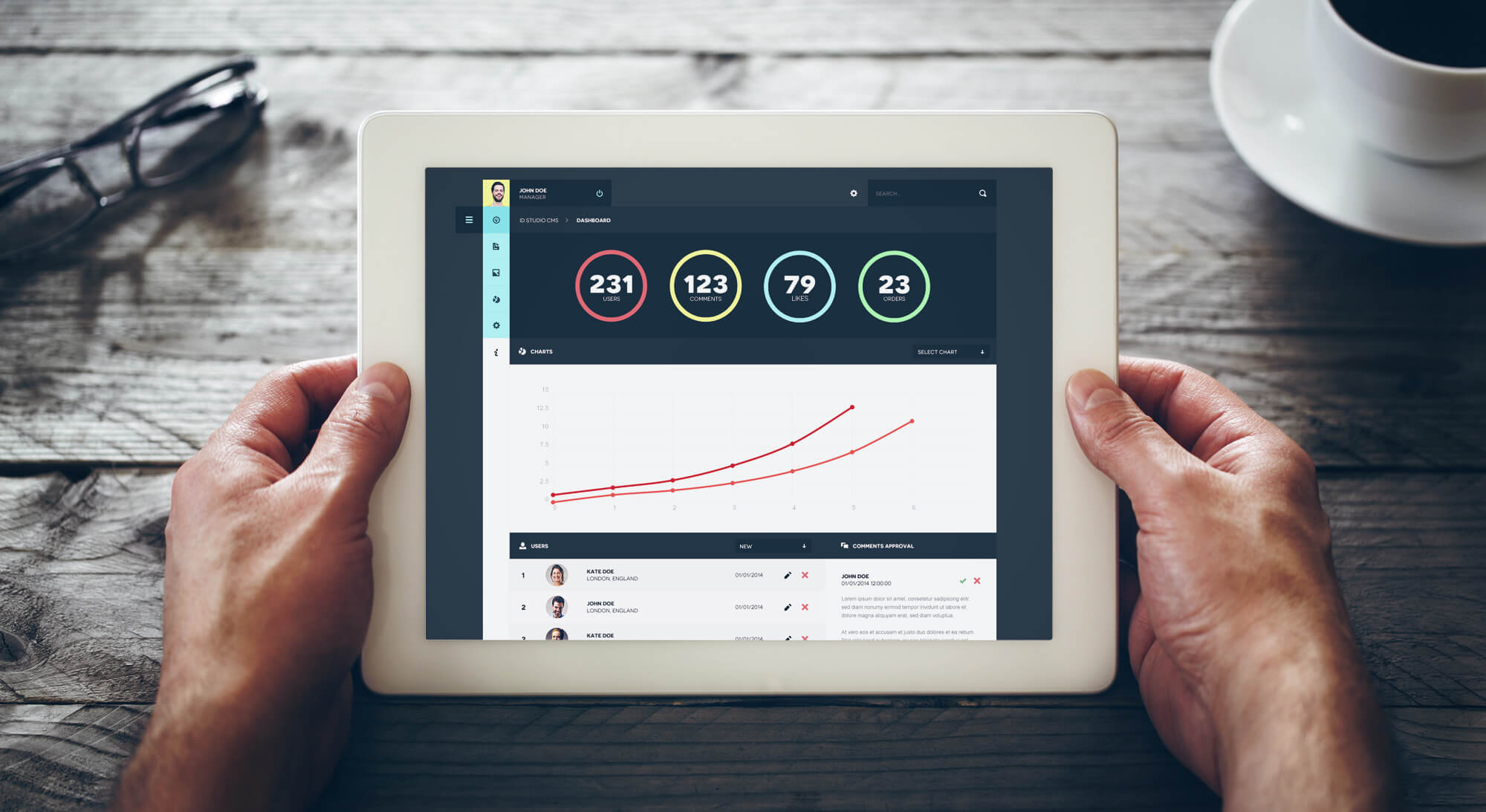 Free Admin Skin - v2
Download our free admin skin, version 2.
As a leading London web design agency, quite a few years back we built an admin skin to use for the numerous projects we were working on. Shortly after completion, we decided to make it free for other developers to download. We had no idea it would be so popular, having been downloaded over 100,000 times so far.
It's been great reading the many positive comments that have been left, not only about the admin skin but also our web site designs. We have listened to your feedback and built a new version which is fully responsive, based on the Bootstrap framework.
We hope that you will find this new admin skin useful.
If you scroll down the page you will see the options to download the HTML and PSD files, please feel free to use the admin skin for any project as you please.
About ID Studio
We are a London web design and development company that specialises in building successful web sites that can be found and with great usability. Our experience extends from brochure style marketing sites, ecommerce web design through to large bespoke projects for multinationals.
In addition to web design, we also specialise in, content management systems and SEO/SEM.
So if you are looking for a professional London based web design company with proven results, call 020 8948 5808 (+44 208 948 5808 International), or email contact@netdreams.co.uk.